CONCEPT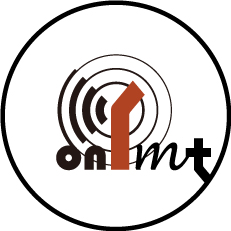 【What Is "onIMT"?】

This Sound Layer application is designed for your ears to enjoy the Intermediatheque. Various audio contents are produced according to the Intermediatheque's exhibition space. Each visitor is free to choose his own theme (layer). All you have to do is put on your earphones, select your layer and press "on." Based on your location, audio contents will be played automatically. Your ears can then enjoy a new museum experience, without your having to look at the application interface anymore.


【What Is a Sound Layer?】
Sound Layer is an innovative concept and technology developing a multi-layered experience of augmented reality based on sound. Whereas several contents cannot coexist in real space, with the concept of Sound Layer, various audio contents are accumulated on as many layers in a single location, making it possible for each visitor to select what he wants to listen to at a given time on a given location. Furthermore, by introducing a specific system supported by the latest technology, it becomes possible to play audio contents automatically based on location information provided by beacons positioned throughout the museum, without having to manipulate any buttons to switch from one content to the other. The University Museum, the University of Tokyo in cooperation with THD Inc. established the development of the Sound Layer application "onIMT" as a key project transforming our perception of the world through sound, and explores the possibilities of Sound Layer within museums, with the Intermediatheque as a platform for experimentation.

● The Sound Layer application for museums is an original application jointly developed by the University Museum, the University of Tokyo (UMUT) and THD Inc. "onIMT" is a content application that implements the Sound Layer technology within the Intermediatheque.